Get proxies optimised for scrapebox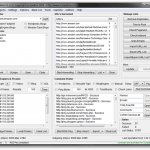 Sure, you can find a ton of free proxies all over the internet,even scrapebox has a proxy scapper but they are slow or they will die in a few minutes because they are public proxies and hundred of users will start using the same proxies. Is just a waste of time and you problably know that...
Because we don't want to waste your time, we spent our time on making our proxies the
best proxies for scrapebox
.
By default, our proxies will pass the google test in scrapebox and they can be used for scrapping with google.
You don't have to believe us, you can try our scrapebox proxies and convince yourself without any risk.
Of course if you change your mind after ordering, we can full refund you, without questions or lame excuses